Content objects
Quotation
Give even more weight to important statements by your people: with source, picture and link to the person.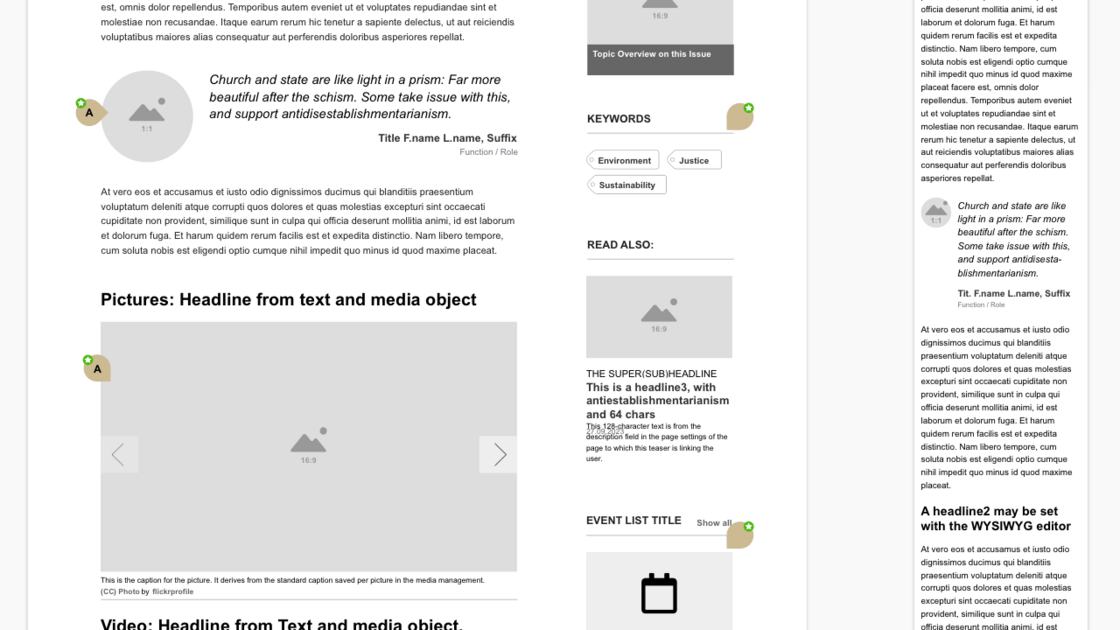 Element for more prominence of quotation and author with image
A simple solution for displaying quotations (via blockquote element) is included in the WYSIWYG editor by default. However, the source cannot be formatted separately within a blockquote. Therefore, we offer an optional, independent content object for quotations with which this is possible. When using the person feature, quotes can also be assigned to person data records stored in the CMS. The citation can be displayed with the profile picture stored for the person, as well as role and department if applicable.
Planned, but not yet implemented:
An extension of the CO to include a shareable function is planned, with which the quote will be offered directly for sharing via Facebook, Instagram or Twitter as a tile graphic designed in your corporate design.
---
This feature does not require an extension.
This feature was already used in this(these) version(s):
8, 9, 10, 11