Content objects
Overlay for whole page
You must have seen this notice.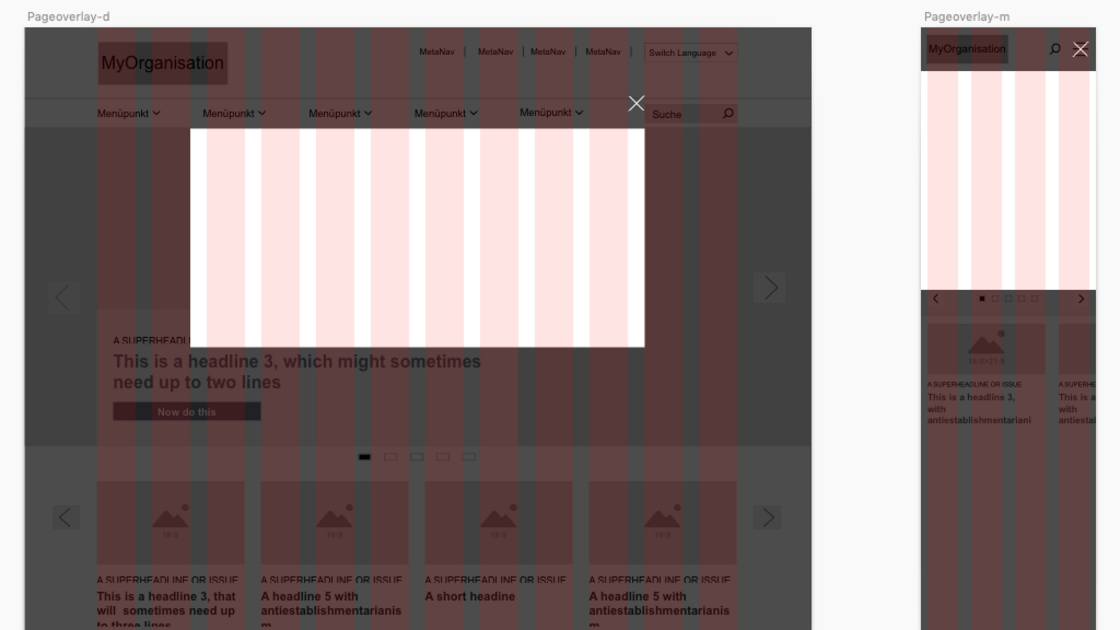 Element for displaying a freely editable layer that overlays a specific page with an adjustable time delay.
This function can - if desired - be inherited by all pages below. If cookies are activated, the webiste remembers that the layer has been clicked away and does not display it on a new page visit (until the cookie is deleted).
The feature is useful for displaying warnings, forcing consent, but also for asking users to participate in surveys or to give ratings.
---
This feature does not require an extension.
This feature has already been used in the TYPO3 versions:
9, 10, 11